Your Automated Queue shows everyone who is waiting for their next automated steps.
This can be their follow-up email, pre-arrival waiver email, an SMS, or their waiver being sent back to your reservation system. Just click 'View Queue'.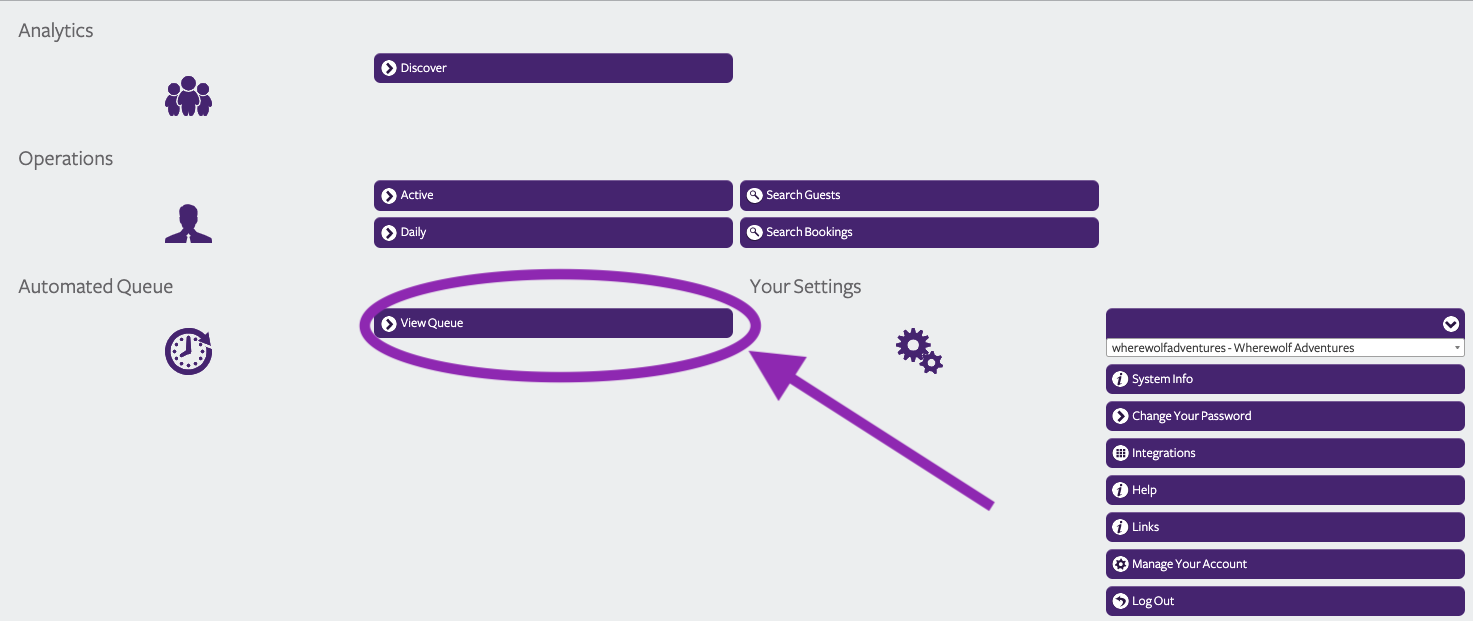 You can also see the last 200 processed automations to look back on what has been completed recently.
The follow-up email is sent following a pre-determined delay. You should familiarise yourself with how guests are added to your email queue as these are customised to you during onboarding.
The emails will be sent automatically, but you can choose to click 'Send Now', or to remove them from the automated queue by clicking 'Delete'. How to stop an email being sent.